Day 2 Speakers
Venue - REVA University, Yelahanka, Bengaluru
Show On Map  
View Schedule  
Nikhil Raichur
Google
Community Manager @Google, Former Google Student Ambassador India
Ashwini Purohit
CEO, Winuall
Entrepreneur, Developer, Passionate about startups.
Pooja Bhaumik
Bounceshare
Google Developer Expert (Flutter) & Sr. Engineer at Bounce
Thiyagaraj T
Kubric
Building frontend tech at kubric.io. I love drawing on Codepen. FOSSASIA Google Code-in Mentor 2017 & 2018, Creator of redux-knob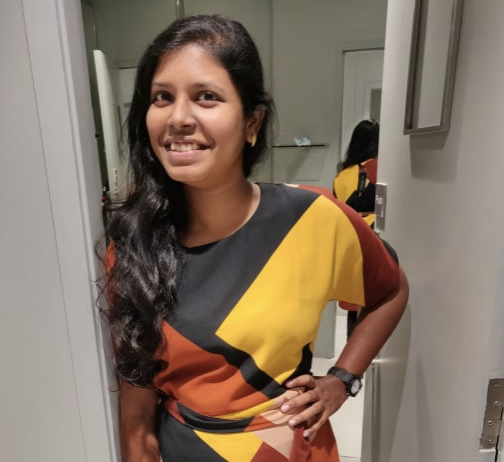 Bhavani Ravi
Oss Contributor; Wtm ambassador Chennai
Code, Speak, Write and Teach Tech
Vasudev Maduri
Hitachi Consulting
Technology Enthusiast, Machine Learning Developer
Charmi Chokshi
Shipmnts.com
Machine Learning Engineer at Shipmnts.com
Lalit Rawat
DXC Technology
Lalit Rawat is author, Blogger and trainer in various cloud technology.
Subhrajyoti Sen
smallcase
Mobile Developer with a passion for Open Source
Samarth Nayyar
Vellore Institute of Technology
Designer. Developer. Animator. Oh and a flower lover.
Shashank Barki
Manhattan Associates
Hybrid cloud implementation and Automation with expertise in GCP and AWS. Implementing machine learning and data analytics.
Shuvam Manna
Developer Student Club - HIT; GDG Kolkata
Geek, Bookworm, Shutterbug, Hogwarts aspirant, Star Wars Nerd and a vocal detractor of Pineapple on Pizzas.
Mayur Dhurpate
iMumz (https://twitter.com/imumzapp)
IIT BHU Alumnus. Startup Co-founder - iMumz. Web & Mobile Tech Enthusiast. Meditator - Happy and Content!
Usha Rengaraju
Mysuru Consulting Group
Data Scientist who is passionate about Neuroscience and Behavioral Psychology
Dibyo Majumder
RNSIT Bangalore
Building for the Web 3.0
Akanshi Srivastava
Slang Labs
Android and UI/UX Developer
Indranil Dhanu Chandra
Software Innovator @ Intel; ML Engineer @ Aditya Birla Finance Ltd.
Innovator | Maker | Engineer | Researcher | I teachpreach and leverage ML/DL techniques to build meaningful products.
Leena S N
Co-founder/CTO/Programmer @ Good Karma
A pragmatic & passionate programmer, lean thinker, eXtreme Programming evangelist, hooked into Continuous Delivery. A mother of two lovely angels.
Ranjeet Kumar
Continual Engine
A software engineer who likes to solve a real-life problemsbut is also crazy about petscooking and traveling.
Aiswarya Ramachandran
Cerner Corporation
Currently Senior Data Analyst at Cernerwith strong foundations in Machine Learning and Artificial Intelligence.
Bhuvana Kundumani
Saama Technologies
Edtech entrepreneur (6 years) turned ML Researcher at forty
K.Arun Ganessh
Gridraster
Creative Nerd...
Aayushma Agrawal
Lenskart
Coding major time. Speaking and writing my heart out when free.
Monika Kumar Jethani
PwC
Android developer at PwC
Rakshit Pratap Singh
Continual Engine
We love to code to automate things.
Pranshu Agrawal
Continual Engine
We love to code to automate things.
Startup Connect (Day 2)
Continual Engine
Winuall
Jovian
23ML
Openapp
Goto The Change